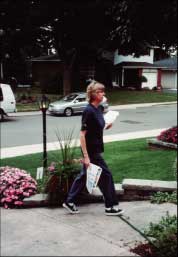 Who We Are

Dynamic Distribution is a locally owned and operated company in Burlington, Ontario that has many years of flyer distribution experience. A growing stable clientele are testimony to the quality service we provide in all areas of distribution. We are able to do this with full time adult employees to ensure
proper sorting of material
verification of quality and quantity
Dynamic Distribution has been assisting local businesses in increasing revenue through cost effective quality assurance. We do this through
individual supervisors organizing distribution
continual supervision
ongoing feedback that is provided to employees, supervisors, and to clients upon request
availability of distribution audit reports which confirms accurate and complete door to door distribution
Our method of distribution provides greater visibility for our clients. Advertising material is delivered to homes without being inserted into envelopes, plastic bags or wraps, or newspapers. This provides the best value for our client's advertising dollar. Dynamic has earned the reputation of being a quality, cost effective and timely distribution company.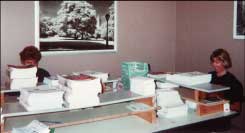 Dynamic has been positioned as a leader in the Burlington and Oakville areas for distribution of advertising material.
For more information, please contact us at 905.332.5858 or email at info@dynamicdistribution.ca.
Active in the Community
Dynamic Distribution is a member of the Burlington Chamber of Commerce and the Burlington Downtown Business Association. We sponsor local amateur sports and donate to local charities.